Hide spoilers Show spoilers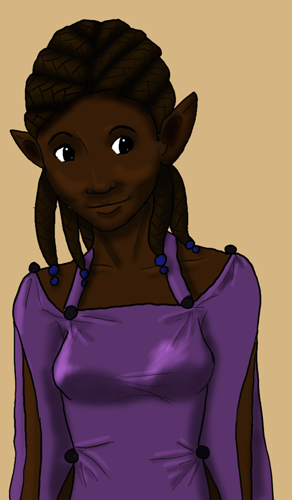 Karyn Terrys y Camlenn
KARE-in KAM-len


Halfblood (mix of Dawn elf and Bysharrel human)
Born in 24837 in Aristan, Barashi. As of 11251EY, Karyn still lives there.
Immediate Family (Partial List): Batai (husband), Myll (daughter), Aryn (son), Renn (adopted son), Lyrrae (adopted daughter)

Karyn is Rhysel's sister-in-law. She works as a medic.

Karyn appears on this family tree.
---