Hide spoilers Show spoilers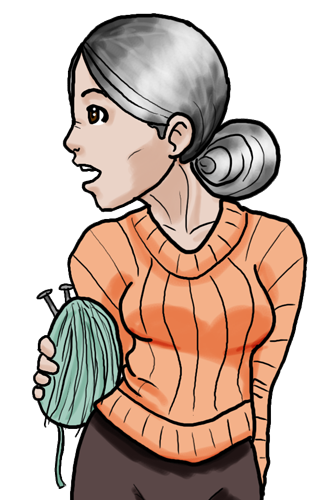 Phyrnahiral nesidipamlingviowa dhceripletramiandohalisemi tsenserxaniquaves mikchefuothuesanirsash, "Phyrna"
FEER-na hee-RAL
Silver
dragon
Born on Sutaahel 50 of 9450 in Thene,
Mekand
, Elcenia. As of 11252, Phyrna lives in Codess, Mekand, Elcenia.
Immediate Family (partial list):
Sandahiral (mother), Zeritanhel (father),
Sernetkaber
(husband),
Miklarsernet
(son),
Prathukaber
(son)
, Ehail (daughter)
Phyrna has spent her entire life in various residences in Mekand. In 10497, she married Sernet.
Phyrna has five alternate forms: a human form of apparent Mekandish ethnicity (pictured), a halfling form of apparent Scattered Island ethnicity, a ptarmigan, a hare, and a nurse shark.
---