Hide spoilers Show spoilers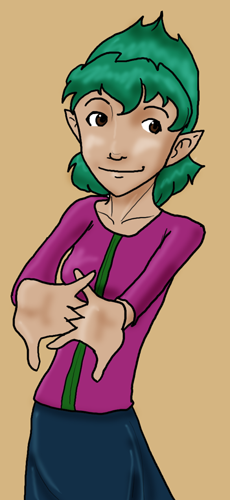 Maeriscayshelbranpenlathterhavkelgalaovilsesujminlovintenbri, "Maeris"
MAY-riss KAY-shell


Jade dragon
Hatched in 10655 in Tava, Elcenia. As of 11251, Maeris still lives there.
Immediate Family (Partial List): Brannelalar (father), Cayshelnina (mother), Lujenrao (husband)

Maeris is Kilaer's niece (and thereby cousin to all of his children). She tutors Rhysel in languages.
---