Hide spoilers Show spoilers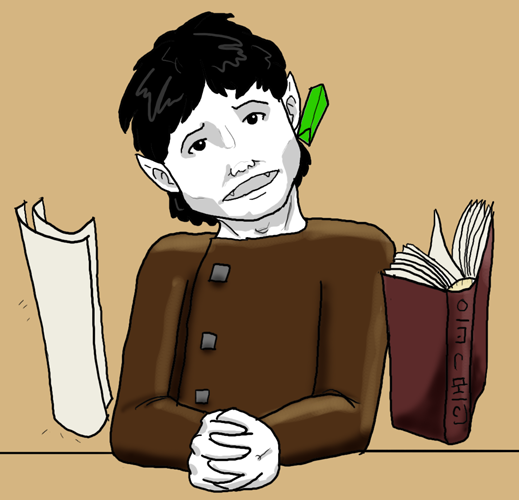 Ketteeekithiies Hhirheek, "Thiies"
THEEI-yays KHIH-rheek


Red Line vampire
Born in 11171 in Esmaar, Elcenia. As of 11252, Thiies lives in Mifaar, Esmaar, Elcenia.
Immediate Family (Partial List): Kheeeahh (husband), Iilha (daughter), Khi (son), Leekath (daughter)

Thiies is Leekath's father (the vampire word his children use to distinguish him from their other father is "aaihhhi"). He is a member of the Esmaarlan Parliament.
---