Hide spoilers Show spoilers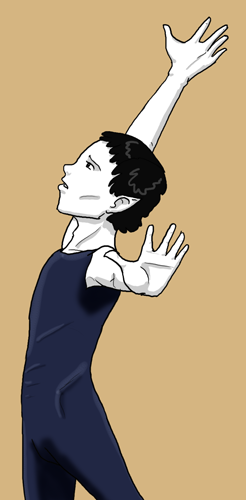 Khiaaarikheenn Hhirheek, "Khi"
KIH KHIH-rheek
White Line
vampire
Born in 11235 in Mifaar,
Esmaar
, Elcenia. As of 11252, Khi still lives there.
Immediate Family:
Thiies
(father, "aaihhhi"),
Kheeeahh
(father, "fheeil"),
Iilha
(older sister),
Leekath
(younger sister)
Khi is Leekath's older brother and favorite relative. He is enrolled in the Osaan Academy studying dance.
---